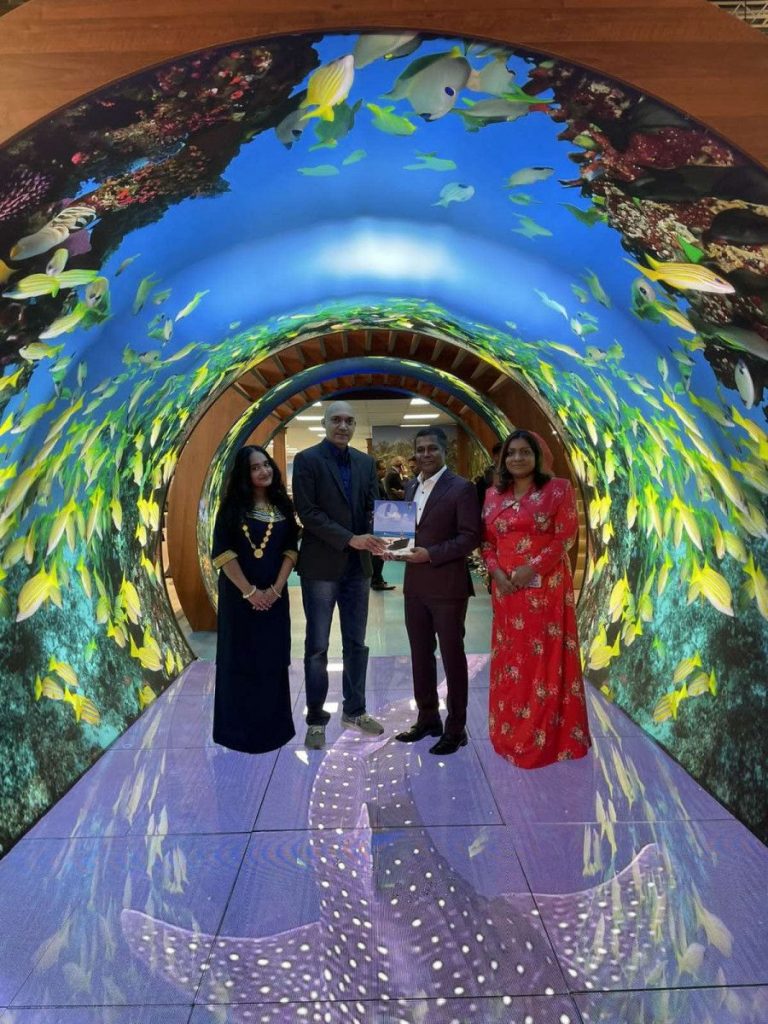 O Maldives, a new magazine promoting the Maldives to sophisticated world travellers seeking more from the world's ultimate luxury destination, was launched at the World Travel Market, London, on 7th November 2023. In attendance were Maldives Marketing and Public Relations Corporation's (MMPRC) Chief Executive Officer and Managing Director Thoyyib Waheed, O Maldives Magazine's Managing Director Mohamed Mamduh and Chief Marketing Officer, Destination Marketing at MMPRC, Ms. Fathimath Afra.
The Maldives is paradise, but there is so much more to it than the world's most opulent beach resorts. It is an ancient country with a rich history and a unique culture, and O Maldives reveals its secrets.
Written by locals – the people lucky enough to call these amazing atolls home – O Maldives will introduce the real Maldives. From its delicious cuisine, including recipes for those who want to savour a taste of paradise at home, to exploring the remote islands with an indigenous guide, this magazine is essential for those wanting more than a sumptuous beach holiday.
There is so much to discover about the jewels of the Indian Ocean, and O Maldives will be your indispensable guide.
O Maldives will be published eight times a year and distributed internationally and at Maldivian resorts, with an estimated readership of 2 million per annum.
O Maldives Magazine is published by Blank Slate Pvt Ltd, a Maldivian company with offices based Malé and London.