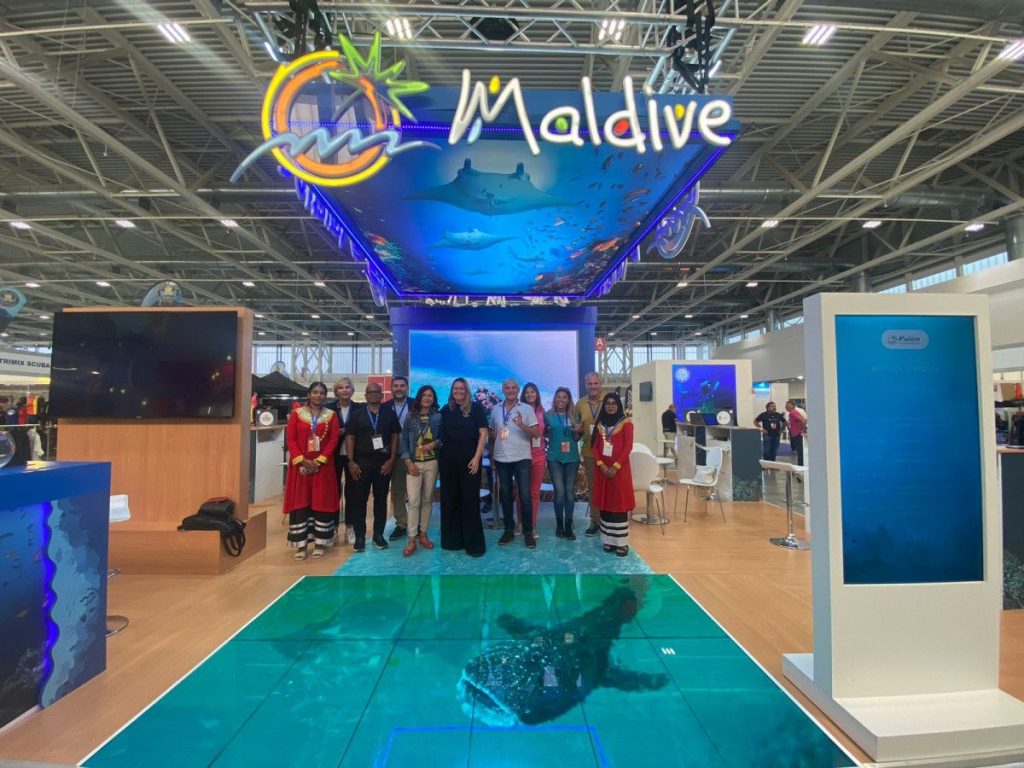 Maldives Marketing and Public Relations Corporation (MMPRC/ Visit Maldives) is thrilled to announce our debut participation at EUDI Show 2023 along with 07 industry partners, showcasing the Maldivian underwater beauty in Italy. The EUDI Show is the most important European exhibition event dedicated to the world of diving. This year's event is being held in BolognaFiere from 13th -15th October 2023.
The European Dive Show (EUDI) is an important B2C event in the diving industry, creating business opportunities for divers, liveaboard and adventure enthusiasts and sustainability conscious travelers. This fair provides opportunities for the industry professionals to present their products and services to a wide audience and showcase their latest travel plans to consumers. It also offers excellent collaboration opportunities and chances to strengthen relationships with new partners.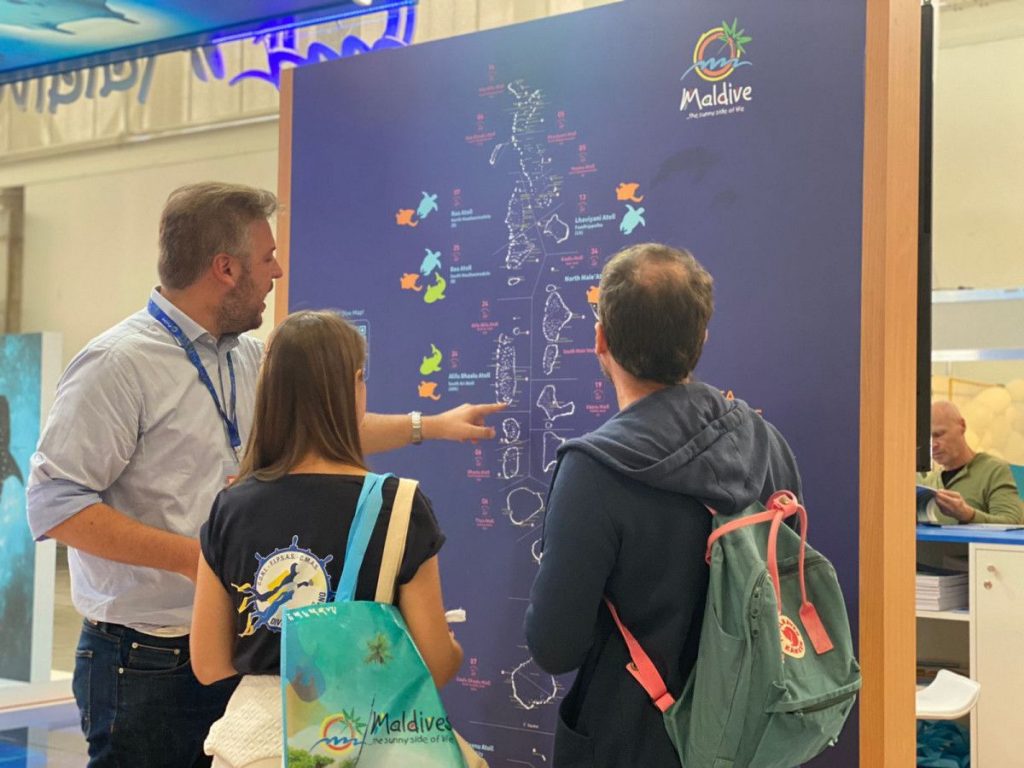 Throughout the event, MMPRC aims to increase penetration for various products which are dive focused including liveaboards, resorts and guesthouses. The stand activities at the fair include in- person meetings with specialised diver operators and agents, distribution of promotional materials and collection of market intelligence in relation to dive and water sports through meetings and consumer surveys. There are also social media promotions and social media amplification activities at the stand. We also have colouring book activities designed for children. Additionally, a flash card activity is carried out at the stand to give out more information about our marine animals including their Dhivehi names. The overall stand design portrays the Maldives as an immersive diving destination, highlighting the underwater beauty of the Maldives.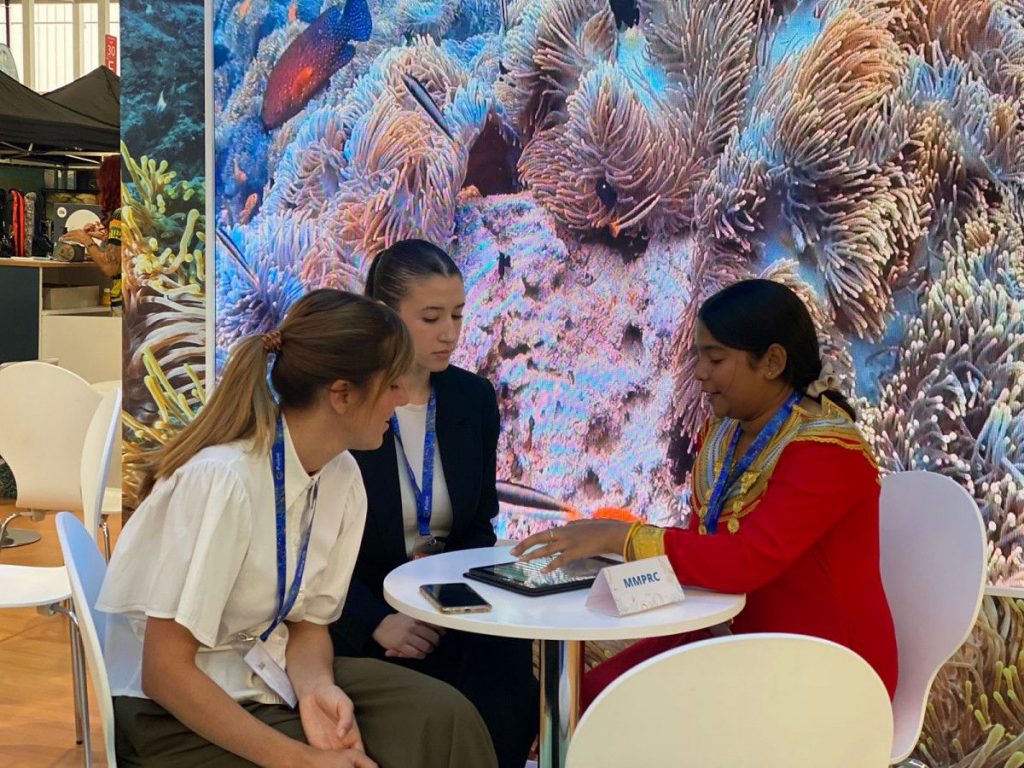 The Maldives tourism sector has deep-rooted ties with the Italian market, dating back to its inception when the first Maldives visitors were Italians, establishing enduring connections between our destination and the Italian market. Italy, one of our traditional markets, is currently ranked in the top 10. As of October 2023, we have welcomed over 84,093 travellers from the market to the Maldives, which is a 36% increase in arrivals compared to the same period last year.
MMPRC is consistently strengthening the presence of Maldives in the Italian market through a 360-degree marketing approach. We conducted an Italian media familiarisation trip and participated in TTG Rimini 2023 from 11th to 13th October 2023. Another key event held earlier this year was the Visit Maldives Storytellers' Conference in which Italian participants who took part generated a prominent presence and coverage. Seasonal flights from ITA Airways will resume operations from December onwards, a positive sign that may increase the Italian arrival figures.